What to Do
As the capital of the first Myanmar Empire, Bagan is home to many archaeological sites. There are many temples, pagodas and monuments to be found throughout the area and visitors can embark on a spiritual and historical journey by going from one temple to another as all the buildings are beautifully and uniquely designed.
Ananda Temple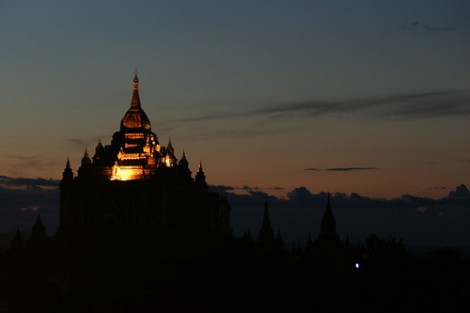 This temple is one of the few remaining examples of Mon architecture; it was damaged during a 1975 earthquake but has been successfully restored. The Ananda Temple is recognized as the best preserved and most revered of Bagan temples.
Bagan Archaeological Museum
This Bagan attraction was officially opened in 1998. Tourists who want to explore the history of Old Bagan can visit the museum to see objects used during the Bagan period. The first floor houses the showrooms for visual arts and coiffures of court ladies, while the second floor has display rooms with religious themes.
Bu Pagoda (Bu Paya)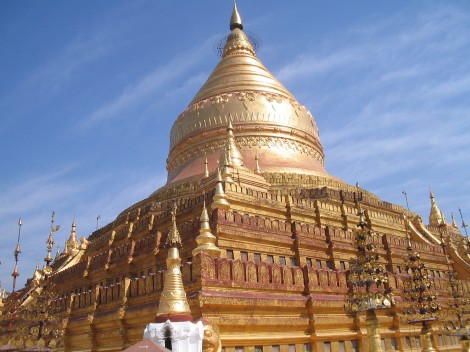 The name of this Bagan attraction already gives a perfect description of the place: Bu Paya means 'a gourd-shaped pagoda.' According to legend, Pyusawhti rid the area of 'bu,' which was a gourd-like climbing plant that infested the riverbanks. As a reward, he became the heir to the throne of Bagan and its third king.
Mount Popa
A visit to Bagan would not be complete without a trip to Mount Popa. Considered as one of the most popular pilgrimage spots in Myanmar, Mount Popa is an extinct volcano where the Popa Taungkalat Monastery is found. Popa used to be called the 'Mountain of Spirits,' and is still recognized as a dwelling of 'nats,' or spirits of ancient ancestors.