Tips & News
Our girls are tough, but they're still girls. Sometimes there won't be high-fives and "that's so cool!" when you walk into work with a shiner the next day, and we get that. So we've put together some girl-only tips and motivational news that would help your post-boxing moments to be a little less…painful.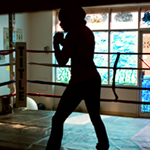 BOXING IS NO LONGER A MAN'S SPORT
"If any coach tells you they are in it to help the kids, don't be fooled. Every coach wants a champion. I just never thought mine would be a girl." Read Up.
---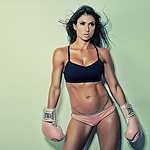 BRAS ARE MEANT TO HOLD
We have boobs. And yes, we have to deal with it. Remember when you first started perfecting how straight your jabs and crosses should be and you found out that the twins got in the way? Rest assured, there's a way around it. Get tips.
---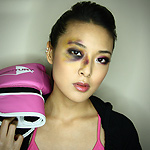 HOW TO COVER UP A BRUISE
As a boxer, you're probably familiar with how your bruises end up where they do. What really happens under the skin is that the impact causes blood leakage, usually turning into a black and blue mark. Get tips.
---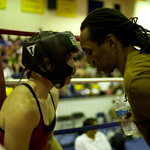 RISK EVERYTHING TO GO PRO
Brooklyn born boxer Heather Hardy wants to be a world champion. She's 29 years old. She's only been boxing a few years. Getting paid to fight – when you're a woman – is difficult even for top tier boxers. Read Up.
---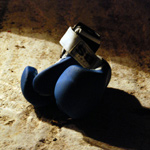 PERFECTLY SMALL GLOVES
You don't have to give up working with 16oz just because you need smaller gloves. Glove size and glove weight are not the same thing, and finding the right combination helps power your punch in the long run. Get tips.
---