New week, new ideas, new Launch Effect sites! Click on the images to get a closer look.
Engineers Without Borders Canada made a coming-soon site for their 2013 Kumvana Program—a program designed to strengthen dialogue between Canada and countries in Africa: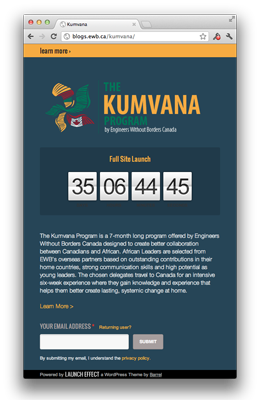 The Premium-powered site is responsive and makes smart use of the countdown timer feature.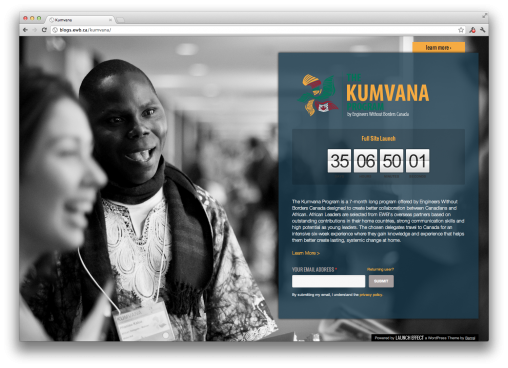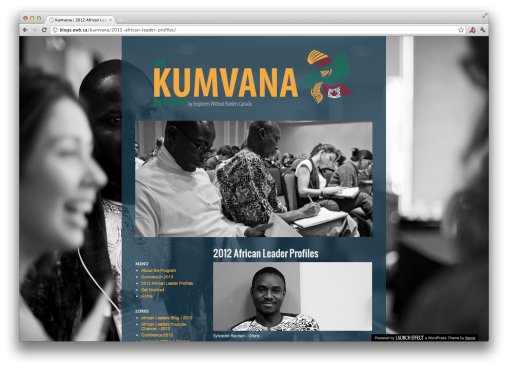 Visit: http://blogs.ewb.ca/kumvana
Sign-up page for a new wave church:
Visit: http://thechurchcreative.tv
The Taiwanese American Citizens League (TACL) & Taiwanese American Professionals (TAP) invites you to their national "Connect the Dots" convention: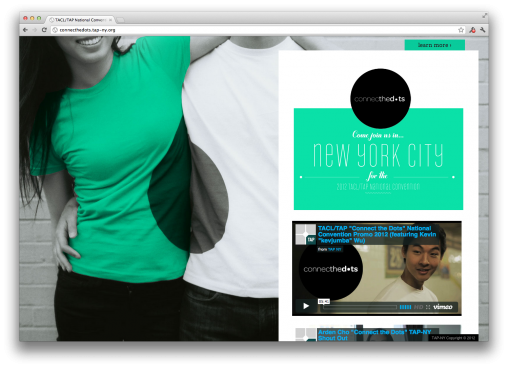 Visit: http://connecthedots.tap-ny.org

Block122 made some crazy css customizations to create an engaging microsite for their daring new wine venture: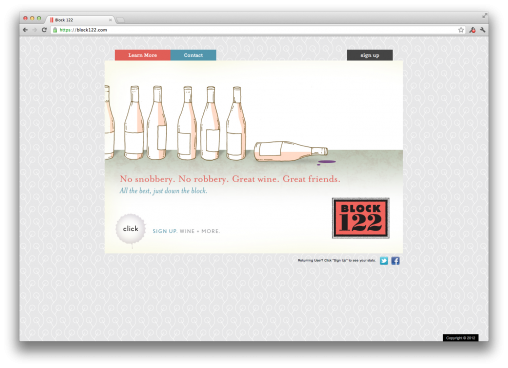 Hats off to Block122 for customizing the theme with a tabbed nav menu.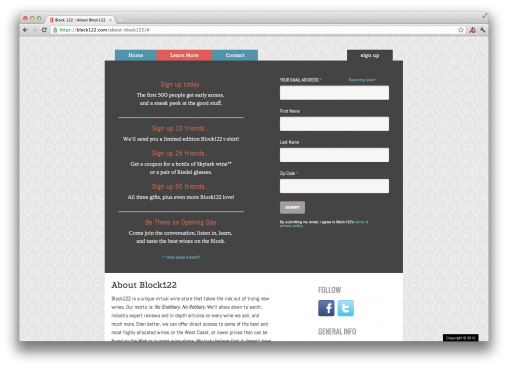 Visit: https://block122.com
"Have numbers to prove your friends who is the beer king":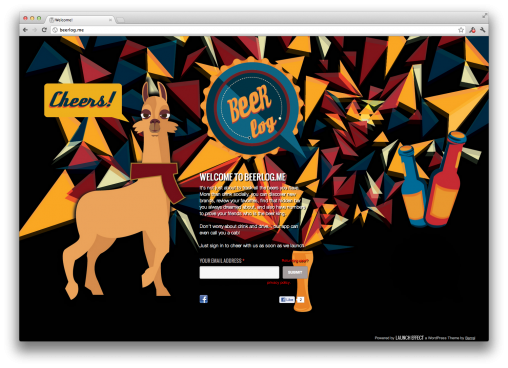 Visit: http://beerlog.me

A newsletter sign-up page for Seoul-based yoga studio, yogiyoga: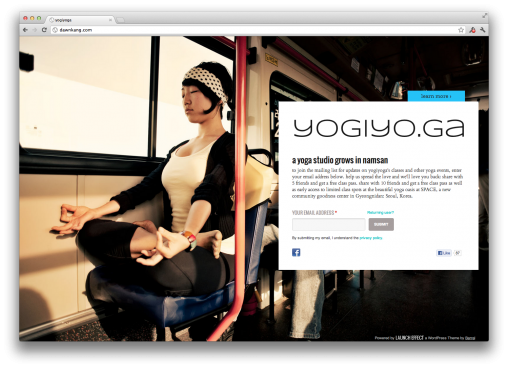 Visit: http://dawnkang.com
Get Featured!
Want some facetime on our blog? Shoot us a link on Twitter (@LaunchEffect) and we'll get some more info from you on your venture.