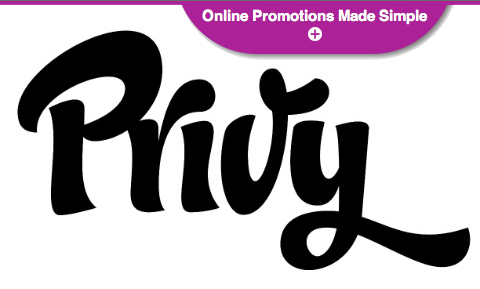 We're thrilled to announce that we've teamed up with Privy to help you run promotions on your Launch Effect site. Yup, we just got more viral-friendly!

Privy, a Boston-born startup, is a new marketing platform that allows you to create and publish custom promotions on your website and social media pages.
It's the perfect, cost-effective solution for small business owners who want to boost sales and conversions without hurting their margins.