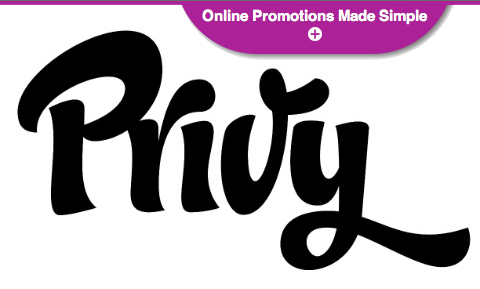 We're thrilled to announce that we've teamed up with Privy to help you run promotions on your Launch Effect site. Yup, we just got more viral-friendly!

Privy, a Boston-born startup, is a new marketing platform that allows you to create and publish custom promotions on your website and social media pages.
It's the perfect, cost-effective solution for small business owners who want to boost sales and conversions without hurting their margins.
Privy is hands-on, fully customizable, simple to use, and, unlike daily-deal providers, you'll have complete control over your business's promotions, which means that it's up to you either push or end a deal, not your customers.
With Privy, it's easy to:
Create any promotion you want and edit on the fly
Publish to your website, Facebook page, Twitter account and email database
Collect customer contact information
Turn visitors into paying customers
You can also make money from your website without going through the hassle of integrating with a full e-commerce platform. Plus, Privy only charges $60 a month, which is a considerably smaller fraction compared to the huge fee that daily-deal providers charge.
Here's how it works:
1) Sign up for an account at www.getprivy.com.  You can log in with your Facebook or Twitter account to save time.
Note: When you sign up, there will be an option to enter a promo code for a special Launch Effect discount—that's 1.5 months use of Privy for FREE! Promo details are at the end of this post.
2) After signing up for an account at www.getprivy.com, click on "New Offer" to make a new promotion from scratch.
3) Choose the type of promotion you'll like to run: Deal or Voucher.
A voucher is a promotion that consumers claim online with an email address and pay in store.
A deal is a promotion that consumers buy online.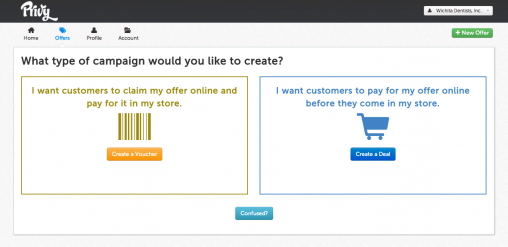 Depending on the business category you select when you registered, you can also use Privy's Suggested Templates to help you get started.
4) Fill out the details of your promotion! You can also set restrictions to your deal, like limit one purchase per customer or "Valid only on Tuesdays."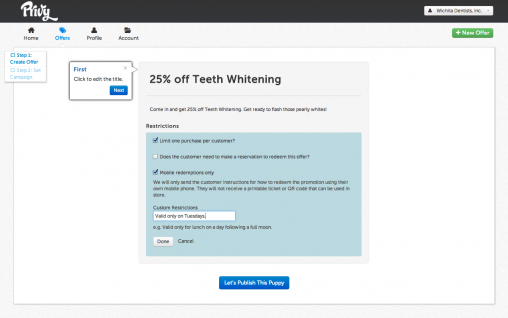 5) Once you've entered details on your promotion, click "Publish This Puppy" to publish the deal to your website and social media channels.
6) Now you'll want to link your website and social media accounts. On each section, there is a button to help you link each account easily.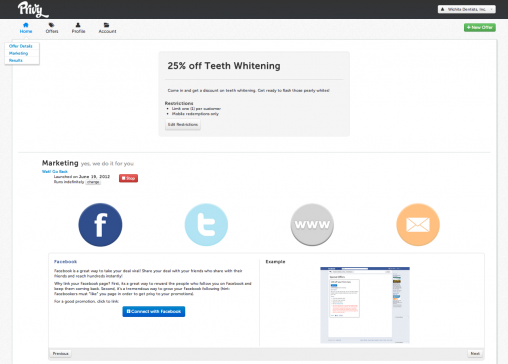 7) To link to your Launch Effect website, click on the "WWW" icon. Before you click on "Install," click on the "Configure" button to customize the look and placement of your new Privy tab.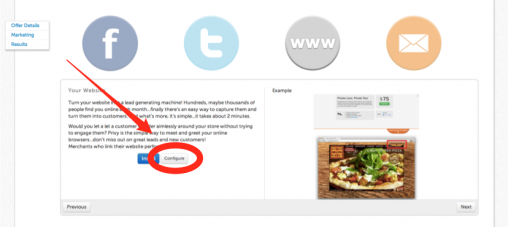 8) You can customize the text, orientation, and color of the Privy tab that'll appear on your site.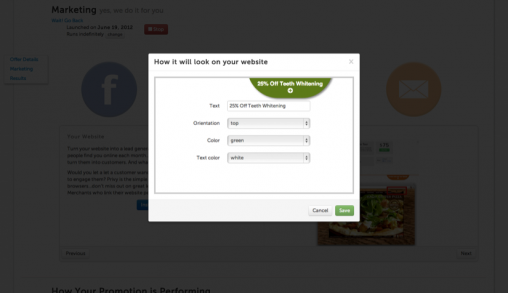 9) Now click on "Install" to grab the script code to add to your Launch Effect site!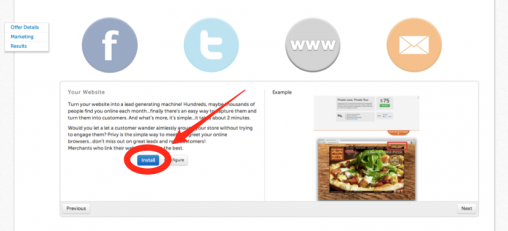 Note: You can also opt to install the Privy widget to your Facebook page or share a link to your Privy page.
Copy the script code between "Begin Privy Widget Code" and "End Privy Widget Code."
10) Go back to your Launch Effect admin and navigate to Designer > Global Styles > Footer > Additional Scripts (Closing Body).
Paste the code into the Additional Scripts field and click "Save."
Ta-da! Your deal will appear on your Launch Effect site and you'll be able to manage your promotion on Privy.
If customers click on the Privy widget, they'll see the details to sign up for and share your deal. It's that simple!
Go check out Privy. It's so easy to use and integrate with Launch Effect that you'll have a viral-ready promotion running on your site in 5 minutes, tops!

Special Promo Code for Launch Effect users!
Get one month of Privy FREE by using the promo code: LaunchEffect.