New week, new ideas, new Launch Effect sites! Click on the images to get a closer look.
Robert Greene, a New York Times best-selling author, makes the most of Launch Effect by creating a landing page to promote his new book and a blog to connect with readers:
Visit: http://powerseductionandwar.com
Featured on BBC3's Be Your Own Boss, Cyclr, a community site for bike enthusiasts, made a fun-looking newsletter sign-up page: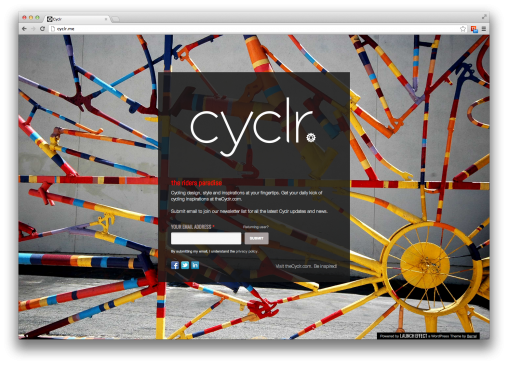 Visit: http://cyclr.me
DeepTrax Records created a cool coming-soon site to promote label releases and an upcoming album: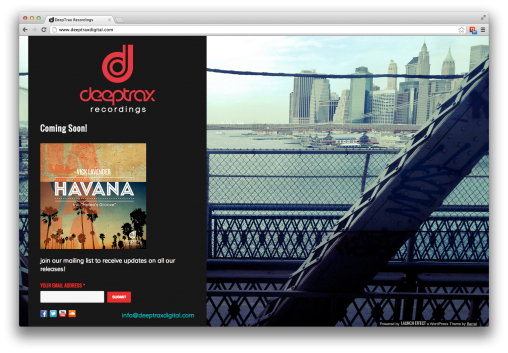 Visit: http://www.deeptraxdigital.com
Strandfuif, a yearly beach fest in Belgium, uses Launch Effect Premium to countdown till the big day. They also made some slick tweaks and changed the background to a slideshow!: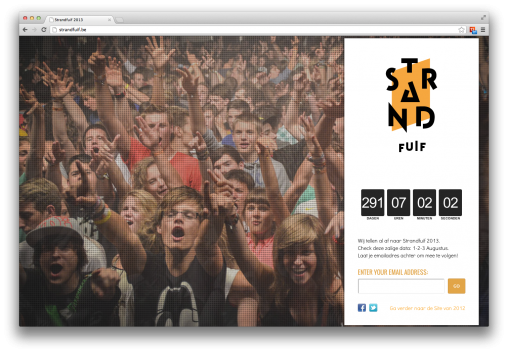 Visit: http://strandfuif.be
A feel-good sign-up page for Thank You For Seeing Me—a lifestyle brand promoting bike safety: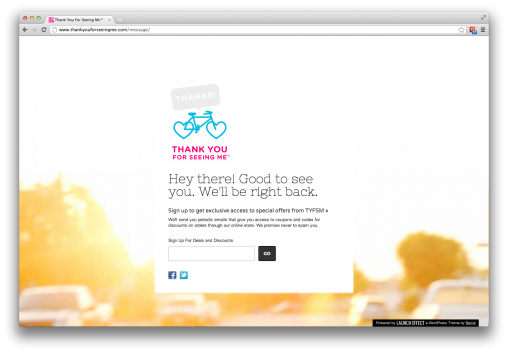 Visit: http://www.thankyouforseeingme.com/message
Get Featured!
Want some facetime on our blog? Shoot us a link on Twitter (@LaunchEffect) and we'll get some more info from you on your venture.