We're happy to announce the release of the animated progress bar & countdown clock for Launch Effect Premium. It's a gorgeous new feature that lets your site visitors know exactly when you expect a launch. You can customize the colors, and we've put in a few different styles to match your design. Here's how it might look like on a site (click here to see the actual demo site):
And here's what it looks like in the admin panel: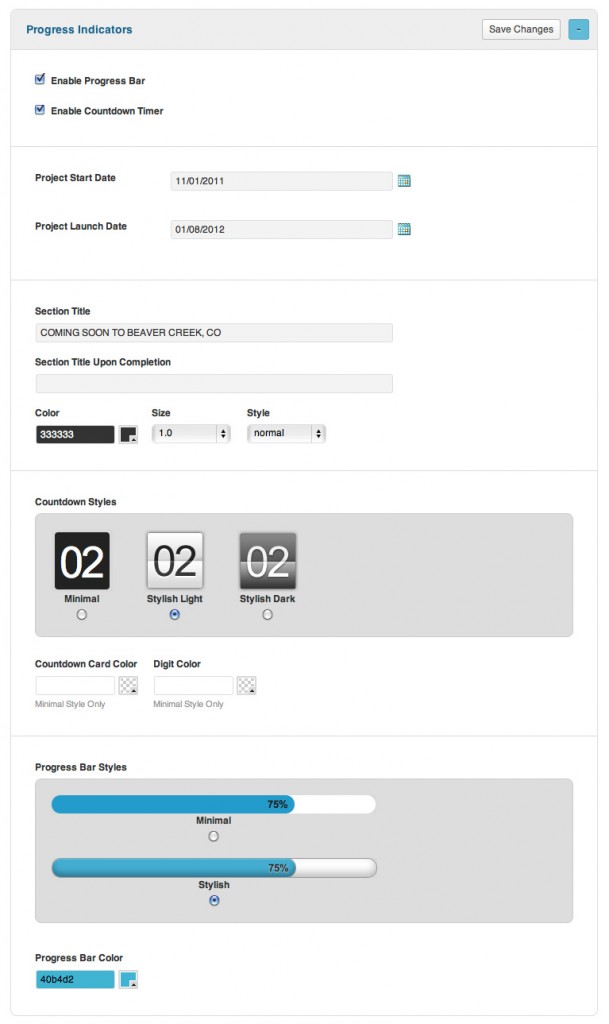 Like what you see? Grab yourself a copy of Launch Effect Premium today!