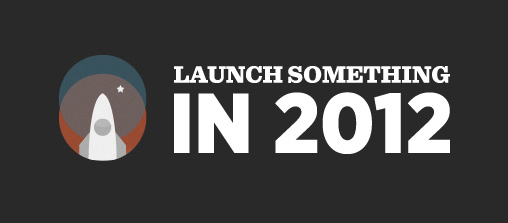 Start off the new year with a bold statement. Have an idea that's been lingering in the back of your mind for a while? Have a work in progress that you haven't told anyone about yet? Set up a Launch Effect page and start building momentum. It can take less than an hour for you to get a page up and to start letting people know about your plans.
Raise Expectations
Start executing on that idea. Once your plans are out in the open, you've initiated the countdown clock. Get people excited about your idea. Start getting sign-ups on your mailing list. Send e-newsletters with sneak previews. Light that fire under your butt to get things rolling, to meet deadlines, and to push things live. Feel the pressure and force upon yourself the necessary discipline to make things happen.
We built Launch Effect to give people an easy and viral way to launch new things. In 2012, we'll be adding more features and integrations to extend the theme. We'll also be building our Premium version into a fully functional theme that can work as a complete website.
We'd love to hear your plans for launching new things in 2012. Fill out this form by January 1 and we'll send you a code for 20% off our Premium theme. Let's make great things happen!