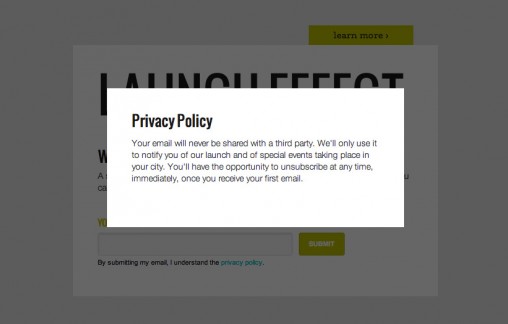 Since Launch Effect's core function is to collect people's email addresses, it's important to have a privacy policy that is transparent and protects your users' personal information.
While our theme comes with a generic privacy policy, your policy should be tailored to your business and the data you collect.
Here are main questions your privacy policy should address and answer:
What type of information do you collect? e.g. email addresses, names, IP addresses, etc.
How and why do you collect the information? e.g. We use Google Analytics to track traffic data.
How do you protect your customers' or users' personal information? e.g. We never share information to any third-parties.

Rather than peppering your privacy policy with big terms, use simple and sensible language so that it's easy to read and understand. Remember, your privacy policy shouldn't read like Lorem Ipsum.
If you want to save time and skip the legal jargon, we recommend using iubenda, a stylish privacy policy generator that lets you create your privacy policy in three easy steps.
Just fill out your website's contact information and use iubenda's options panel to add the services that your website uses.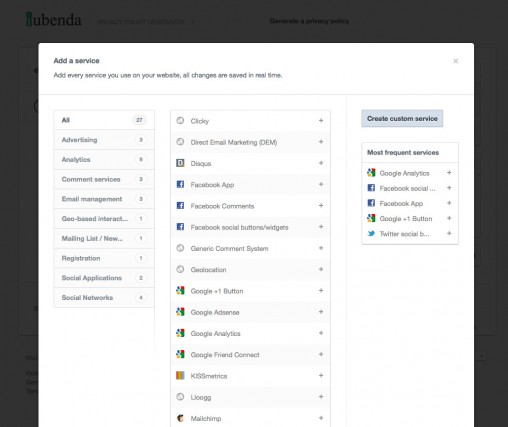 After you're done, iubenda will automate a code that will allow you to embed it on your website.
Copy that code and paste it into the Preface field in the Privacy Policy section in your Launch Effect back-end. Click "Save."
You'll be able to see the Privacy Policy button on your site which pops up and clearly outlines the data being collected and its reasons in plain English.